"Orbit" the Kookaburra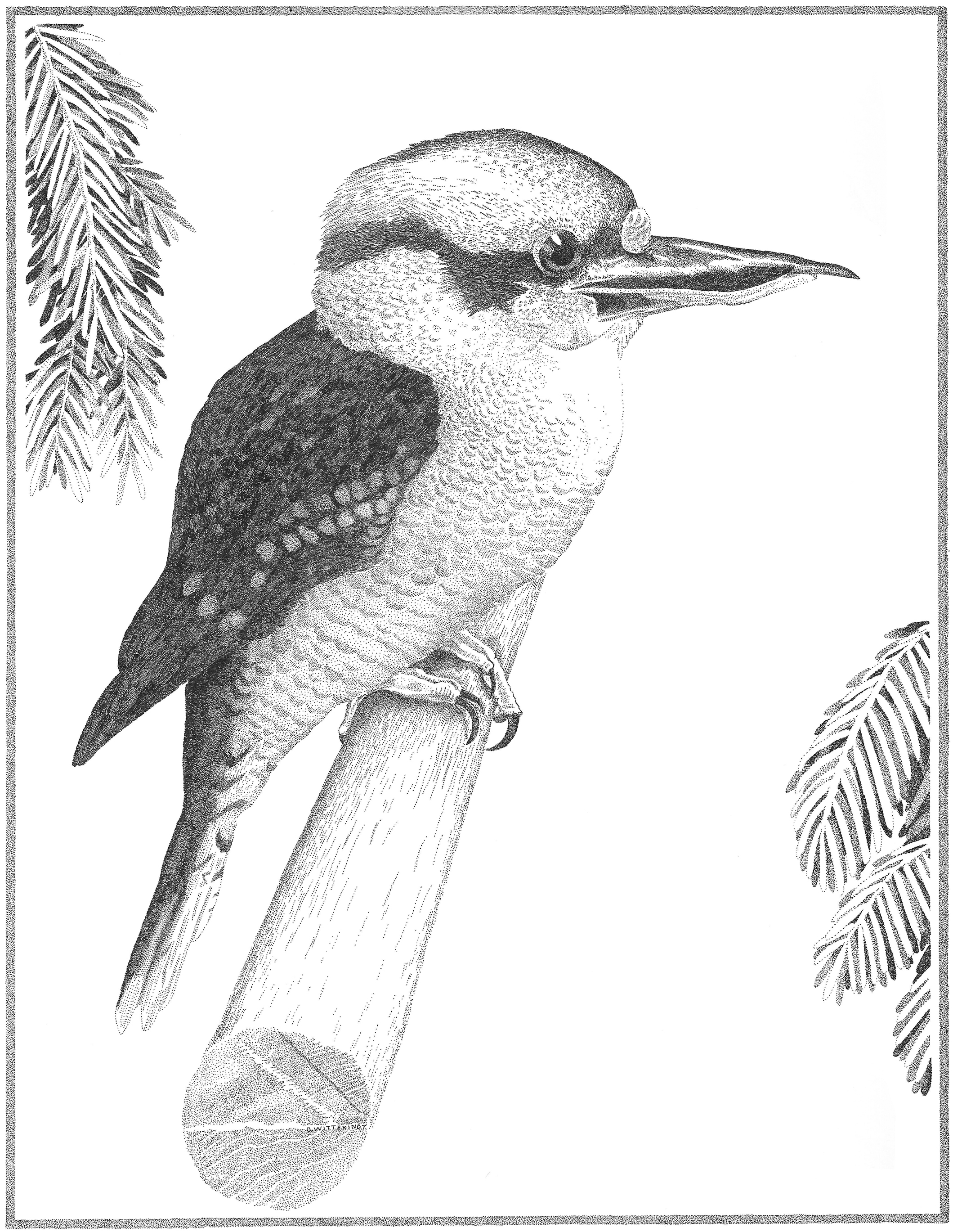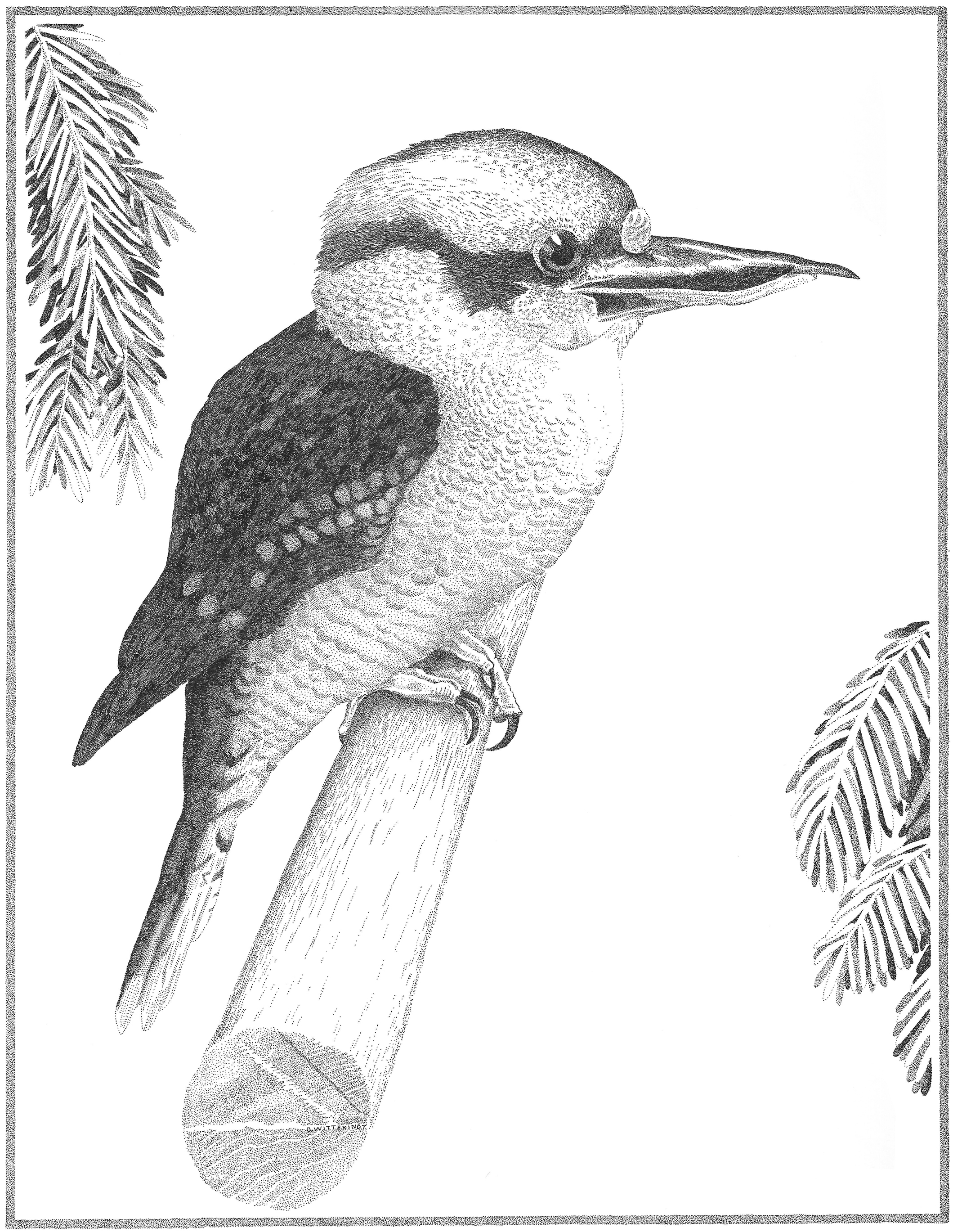 "Orbit" the Kookaburra
Orbit lives at the Ann Arbor Creature Conservancy. Kookaburras are Australian members of the kingfisher family. Their distinctive call made them the subject of a popular children's song. The song is "Pop Goes the Weasel". Just kidding.
Limited edition prints and art cards in packs of five are available for purchase.
Drawing Time: 39 hours.